If you are looking for a dermal filler treatment with minimal risk of allergic reaction, Radiesse® may be the treatment for you. Renaissance Center for Plastic Surgery & Wellness offers this simple treatment to help patients achieve natural-looking rejuvenation results. We welcome patients from Winston-Salem, Burlington and Greensboro, NC.
What is Involved in a Radiesse® Treatment?
Radiesse® is a dermal filler treatment that can be used to reduce the appearance of moderate to severe facial wrinkles and folds. Most often, this treatment is used to address nasolabial folds and similar wrinkles.
The Radiesse® formula is water-based, and includes small spheres made of calcium. These ingredients integrate naturally with the skin, and are safely absorbed by the body. In fact, as the body absorbs the Radiesse® formula, natural collagen production is stimulated, which contributes to continued and long-lasting results.
Am I A Good Candidate for Radiesse®?
If you are looking for a way to simultaneously restore facial volume and increase collagen production, you may be a good candidate for Radiesse®. At Renaissance Center for Plastic Surgery & Wellness, we are proud to offer financing for the Radiesse® treatment to make it a more affordable option for those who desire it.
How Does Radiesse® Work?
The Radiesse® treatment is performed with the aid of a topical anesthetic, which numbs the skin to minimize any discomfort that may occur during the injection process. During treatment, the Radiesse® formula will be injected into and around the wrinkles and lines of primary concern. This process only takes a few minutes, so the entire Radiesse® treatment is typically performed in less than 30 minutes.
What Can I Expect During Recovery Following Radiesse®?
Radiesse®, like other dermal filler and injectable treatments, requires no downtime or recovery period. You may experience minor swelling, redness or sensitivity around the injection site, but these symptoms usually fade within a day or two. You will be able to return to work and all other activities immediately following your appointment.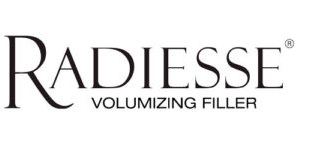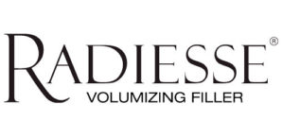 What Results Can I Expect from Radiesse®?
The results from Radiesse® will be visible instantly as the formula smooths out lines and wrinkles, plumping the skin. Thanks to the increase of collagen production that occurs as Radiesse® is absorbed by the body, the results from this treatment usually last a year or longer.
To learn more about the Radiesse® treatment or to schedule your consultation at Renaissance Center for Plastic Surgery & Wellness, contact us today. We offer this and other injectable treatments to the residents of Burlington, High Point, Greensboro, and the neighboring communities of North Carolina.