If your face is losing volume, causing you to look older than your actual years, Restylane® may help. We're pleased to provide Restylane® treatments, along with our other dermal fillers and injectables, for residents in Greensboro, NC, Burlington, Winston-Salem, High Point, and other neighboring areas.
What is Involved in a Restylane® Treatment?
Restylane® is an injectable dermal filler used to replace lost volume in moderate or severe facial folds and wrinkles. It has a gel-like consistency containing a proprietary formula based on the active ingredient hyaluronic acid (HA), a sugar substance found naturally in the body.
How Much Does a Restylane® Treatment Cost in Greensboro, NC?
Restylane® cost will fluctuate with each procedure, depending on the scope and extent of the work needing to be done. During your initial consultation, a personalized treatment plan will be created and you can be given a more accurate cost assessment and breakdown at that time.
Most cosmetic surgeries are not covered by insurance except for functional or medical reasons, so it's likely you'll be responsible for full payment for your Restylane® treatments.
We strive to keep our treatments and procedures as affordable as possible for our clients, so we're pleased to be able to offer financing as an option for your Restylane® treatments through Alphaeon® or CareCredit®.
How Does Restylane® Work?
In the body, Restylane® attracts and absorbs water, in much the same way the body's own HA performs those same tasks. Lines and wrinkles caused by lost volume in the face are filled and begin to expand, diminishing or eliminating their appearance.
Restylane® uses a non-animal-based HA that exists naturally in the human body, so any risk of allergy is virtually non-existent. The treatment itself is simple and no pre-testing is required. Immediate results can be seen following the treatment.
Restylane® treatment gives long-term results, usually six months or more. Your session includes consultation with a physician in addition to the actual treatment.
What Are the Benefits of Restylane®?
There are many benefits seen following Restylane® treatments, and most clients are quite pleased with their outcomes. Popular benefits may include:
Drastic increase in confidence and improved self-image
Natural looking, long-lasting results
Adds volume back to the face, restoring a fresh, younger-looking appearance
Simple procedure with no downtime necessary
No risk of allergic reactions
Am I a Good Candidate for Restylane®?
If you're a healthy adult with moderately deep to severe folds and wrinkles, you may be an excellent candidate for Restylane® treatments.
During the initial consultation, Dr. Contogiannis will help make sure your expectations are in alignment with what's possible and whether Restylane® is the best option to help you achieve your goals. If not, she can help you explore other choices that may serve you better.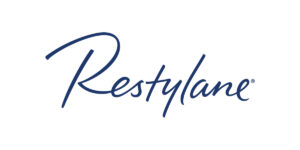 What Can I Expect During Recovery Following Restylane®?
You may experience some mild swelling or redness in the treated area, but there's really no recovery period needed following Restylane® treatments. Most clients are able to resume their normal schedule and most activities immediately.
You'll be given post-procedure instructions after your Restylane® treatment. You should follow them closely in order to achieve optimal results.
If you have questions about any of the facial fillers we offer, contact our office to set up a personalized consultation to see if Restylane® or one of our other dermal fillers will be the best choice to help you achieve your aesthetic goals. The Renaissance Center for Plastic Surgery & Wellness is pleased to offer our services to residents in Greensboro, NC, including Winston-Salem, Burlington, High Point, and surrounding neighborhoods.