What Skin Care Products Are Available?
At Renaissance Center for Plastic Surgery & Wellness, we are proud to offer the following skin care products and brands:
Obagi®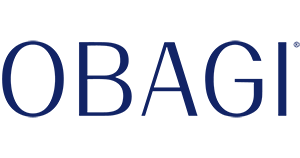 Obagi® products are a skin health restoration system. These topical agents work synergistically to help regulate skin cell functions and improve circulation. This enables the skin to constantly renew itself, repair damage, and act as an effective barrier.
The Obagi® system works on the surface to smooth roughness and correct damage, such as uneven skin tones and hyperpigmentation. It penetrates below the surface of the skin to stimulate proper cell renewal, improving circulation and helping restore your skin's natural moisture. The result is a lovely, even skin tone with reduced age spots, reduced hyperpigmentation, diminished fine wrinkles and lines, improved elasticity, and smoother skin.
Obagi® products are ideal skin care for anyone with:
Minimal fine lines
Minimal unevenness of skin tone
Mild hyperpigmentation and minimal age spots
Intolerance to, or is not ready for, more aggressive anti-aging regimens
Dry, normal, oily, or even sensitive skin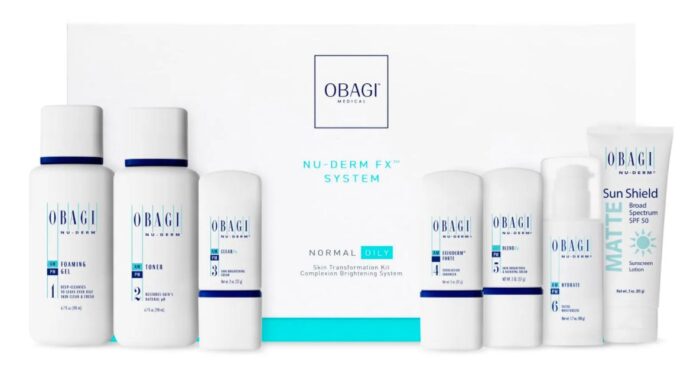 Physician's Choice
The Physician's Choice family of products that we offer at the Renaissance Center for Plastic Surgery & Wellness are all-natural and free of dyes, color additives, fragrances, comedogenic oils, waxes, and other ingredients that are known to cause irritation or sensitivity reactions.
These products are designed to balance, hydrate, and heal the skin. We offer a complete line of Physician's Choice products, including cleansers, toners, moisturizing creams, and specialty treatments that work together to restore your skin's health.
AHAVA®

These Dead Sea products are unique in that the Dead Sea's mineral mud is by far the most mineral-rich body of water in the world. Unlike ordinary sea water, which is over 90 percent sodium chloride, the Dead Sea has unusually high levels of calcium, potassium, and magnesium minerals that are essential to the vitality of our skin cells.
Rich in the minerals most vital to our skin cells, the AHAVA® products we offer at the Renaissance Center for Plastic Surgery & Wellness exert a dual action upon the skin, reaching down into the pores to draw out oils and impurities, while at the same time flooding the skin with minerals to aid in hydration. While these products help to restore normal balances to your skin, they can particularly help restore moisture to dry, sometimes cracking skin. They can also help with psoriasis and eczema.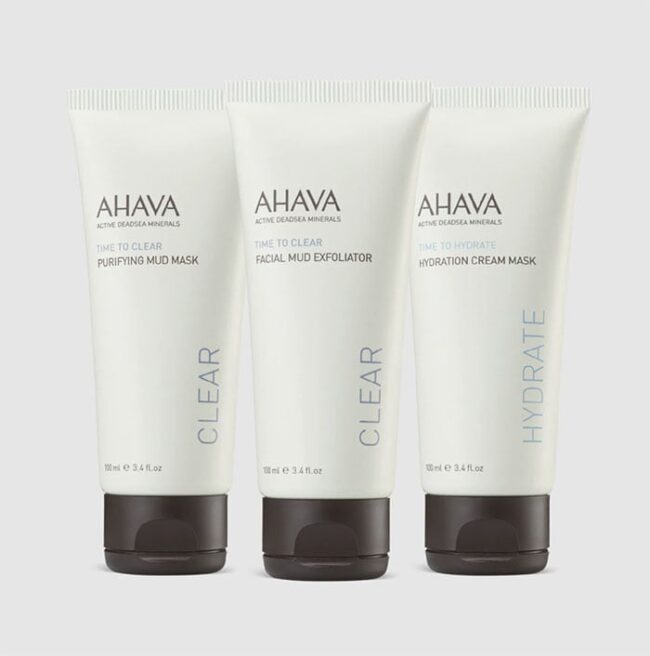 Archipelago® Botanicals

These soy, oat, and rice milk products combine dried milk solids and natural proteins to gently nurture and soothe the skin and hair. The proteins, amino acids, and lipids found in soy allow for rapid hydration and cell regeneration. The gentle oat grains soothe and hydrate the skin to leave it naturally soft and supple to the touch. Rice grains form a perfect base to soothe and refresh the skin. We offer Archipelago® Botanicals products in soap bars, body wash milk, bath milk, dusting powder, hand and body cremes, foot soaks, scrubs, and balms.
Bath Bloomers
All Bath Bloomers products are designed to offer a high quality at-home or travel spa experience. These products are made with botanical extracts and pure essential oils with a special focus on the relaxing, restorative, and beautifying qualities of the bath. The Bath Bloomers line includes shower gels, flowering pastilles, buffing brains, lathering bars, bubbling salts, quenching creams, soothing sorbets, multi-tasking home spa kits, and scented candles in eight incomparable fragrances with distinctive packaging.
BabySpa®
BabySpa® is a manufacturer of upscale baby skin and bath care products designed to promote wellness and bonding for parents and their babies. These products are made with the highest quality natural ingredients. They use no harsh chemicals, detergents, mineral oils, petroleum products, sodium lauryl sulfates, nut derivatives, artificial fragrances, or color. All formulas are hypoallergenic and tearless.
To minimize adverse reactions, the formulations are developed in consultation with a leading pediatric specialist.  The BabySpa® products we offer cater to all of a baby's needs for cleansing, protecting, and moisturizing ultra-sensitive skin in the safest, gentlest way, allowing skin to breathe with natural emollients.
Which Skin Care Products are Right for Me?
To determine the skin care products that are best for you, schedule a consultation with Dr. Contogiannis. She can assess your skin type and your skin care needs to help you develop a personalized skin care routine with our products.
If you are located in Winston-Salem, Greensboro, Burlington or the surrounding areas of North Carolina, contact us today to schedule your consultation for skin care products. Renaissance Center for Plastic Surgery & Wellness is proud to offer this and other medical spa services to help patients achieve their cosmetic goals.