If you are concerned about the cost of your treatment, you may want to look into our financing options. Renaissance Center for Plastic Surgery & Wellness offers these solutions to help make treatments more affordable for our patients in Burlington, High Point and Greensboro, NC.
What is Financing?
Financing is an affordable solution to paying for your plastic surgery or medical spa treatment. Instead of paying for your desired treatment all at once, you can split up the cost of your treatment into affordable monthly payments. Many of our patients find that this is the ideal solution for covering the cost of their treatment. Plus, with multiple financing options available, there's an option for nearly every budget.
What Financing Options Are Available?
At Renaissance Center for Plastic Surgery & Wellness, we are proud to offer financing options to help make our treatments more affordable to those who desire them. Currently, our financing options include:
CareCredit®

CareCredit® is essentially a healthcare credit card. After applying, you will be sent a physical card that you use like any other credit card. After using your CareCredit® card, you can pay for the cost of your treatment in affordable monthly installments. In fact, CareCredit® offers interest-free financing for many users, keeping your treatment as budget-friendly as possible. CareCredit® is accepted at over 200,000 providers nationwide, including dentists, veterinarians, and other medical professionals.
Alphaeon®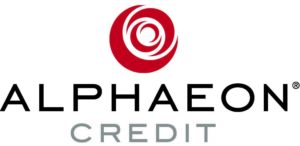 Similar to CareCredit®, Alphaeon® is a credit card financing option that you can use for plastic surgery, dentistry, ophthalmology, and dermatology. You can also take advantage of interest-free financing with Alphaeon®, making it an affordable solution for many patients. The application is quick and easy, making Alphaeon® a popular option among our patients.
To learn more about our financing options or to determine the cost of your treatment, contact us today and schedule your initial consultation. Renaissance Center for Plastic Surgery & Wellness is proud to serve the men and women living in Winston-Salem, Burlington, Greensboro, and the nearby areas of North Carolina.